Florida Car Shipping Company
Auto transport to & from any location in Florida
Reviews From Our Satisfied Customers
Anton is fantastic. I have used other carriers in the past for shipping my vehicles. None of the compare to Express Auto Logic! If you need a car transported, give them one chance. You will not be disappointed! Thanks for the great service!
Good service. On time. Best rates. Excellent communication with dispatcher and driver. Recommended.
Amazing experience with this company. They picked up my vehicle in Virginia and transported it to Florida. I checked other transporters in the area and the cost of the transport was much better than the others. They were very courteous and fast. Any question I had during the process was answered very quickly. Awesome communication. Would definitely recommend this company
Express Auto Logistics is one of the best companies to work with. Fast, great service, and reasonable prices! I've used them twice now and both time have had zero problems.
This company is extremely professional. I needed a car shipped from Georgia to Philadelphia that I purchased on copart. The process was easy and speedy. I would highly recommend their services.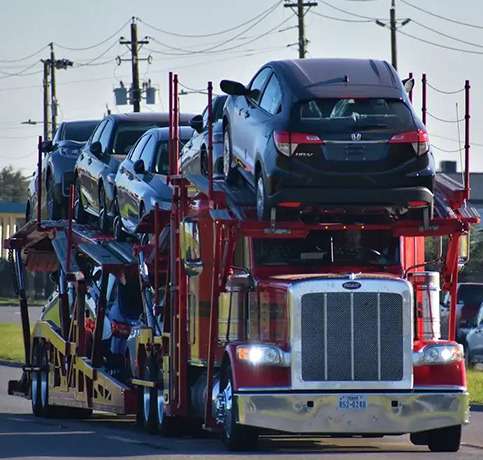 Car Shipping To and From Florida
Whether you are relocating to a new city or buying a car out of state, it is important to find a reliable carrier that will transport your vehicle efficiently and safely. We provide comprehensive auto transport services across the state, ensuring the safe and timely delivery of your vehicle to any destination within Florida or beyond. We connect our private and retail customers with the best quality car carriers available, given each individuals budget, time frame and class of service – on open, enclosed or expedited auto transport. Our vision is a stress – free vehicle transport experience for every customer.
Florida Auto Transport Services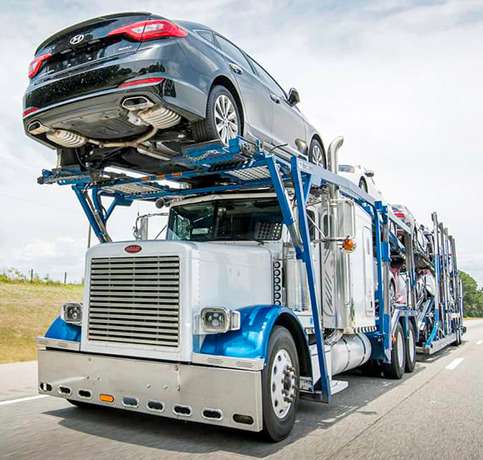 Open Auto Transport
Open auto transport is the most economical and fastest way to ship your car, truck or SUV. Using open transport your vehicle will be delivered door-to-door efficiently. It is exceedingly rare for even minor cosmetic damage to occur.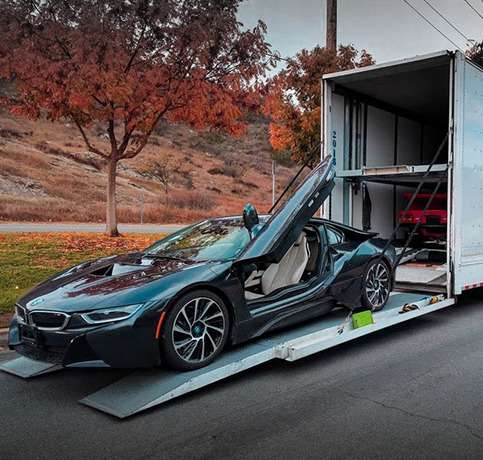 Enclosed Carrier
We provide door-to-door enclosed and covered car transport across America. Enclosed car transport is a great option for luxury, classic, or brand new vehicles. Ensuring full protection and coverage during transport.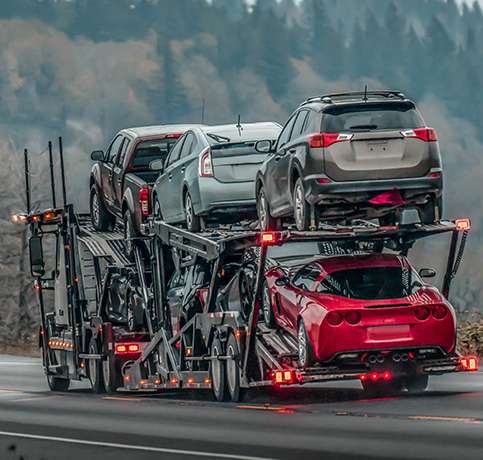 Expedited Transport
Expedited car transport service will deliver your vehicle door-to-door as quickly as possible with pickup availability as soon as the same day. Open carriers are often used as they are the most readily available.
Get a Quote &
Book Your Order
Getting a quote to ship your car to or from Florida is easy. Simply fill out our quote form to receive an estimate. Once you have your quote, you can book directly online or call us to discus your specific shipping needs. No payment is required upfront to schedule pickup. 
Pickup & delivery address
Year, make, model of your car
Vehicle condition
Your preferred pickup date
Open or Enclosed Transport
Contact Information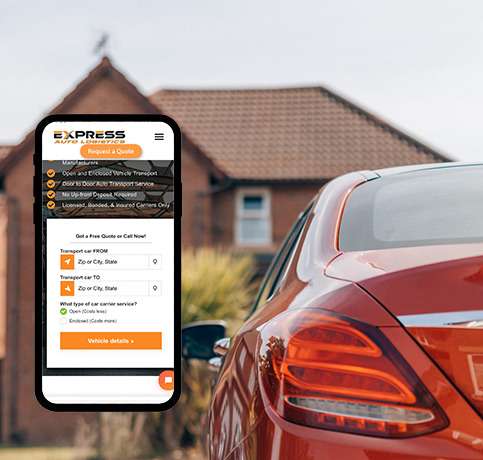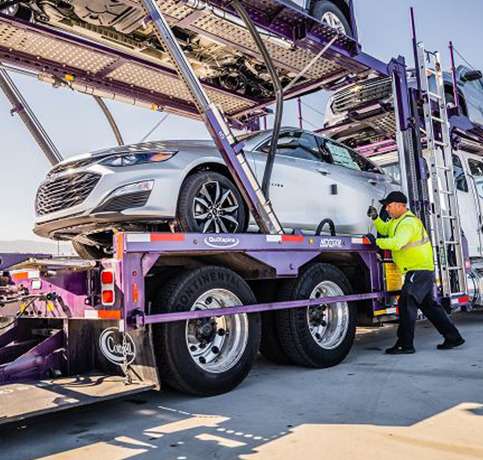 One of our vetted and trustworthy drivers will pick up your vehicle at the time and date you specify, whether it is in your driveway or a public meeting place. Our driver will perform a thorough inspection of your vehicle before loading and a copy of Bill of Lading will be provided to you. Your vehicle is fully insured during transit at no extra cost to you and the inspection is done to ensure your vehicle arrives in the same condition as it was picked up. 
Throughout the transport of your vehicle, you can get in touch with your car carrier to inquire about arrival schedules and any question or request you may have. Our vetted drivers undergo extensive safety and operational training to guarantee the safety of your vehicle at all times! The car carrier will arrive as near to you as reasonably safe and lawful. Upon arrival, you can pay the trucker any outstanding balance for your vehicle shipping. A final inspection will be performed by the driver and you or a representative you designate will receive your vehicle.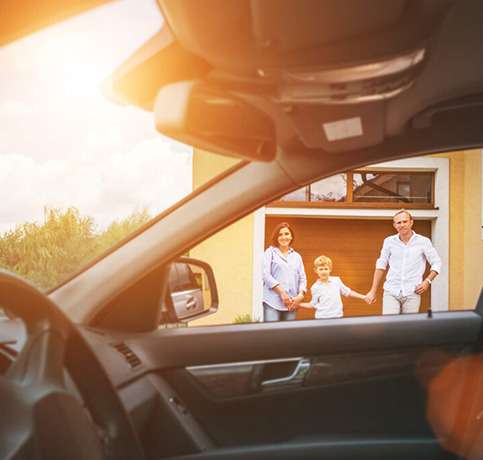 Have questions? Request a call back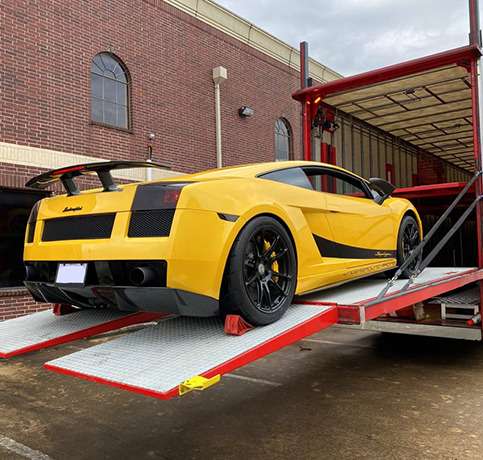 Luxury & Exotic Car Shipping Services in Florida
Enclosed auto transport is a premium service that offers the highest level of protection and security for your vehicle during transportation. With enclosed transport, your car is placed in a fully enclosed trailer, shielding it from the elements, road debris, and potential damage. The benefits of enclosed auto transport are numerous. Firstly, it ensures the utmost safety for your vehicle, making it an ideal choice for exotic, luxury, or classic cars with delicate finishes or rare features. The enclosed trailer provides a barrier against weather conditions, such as rain, snow, or extreme heat, preserving your vehicle's pristine condition. Additionally, the enclosed transport eliminates the risk of your car being exposed to potential scratches, dings, or other damages that can occur during open transport. It also offers enhanced security, as the enclosed trailer provides increased protection against theft or unauthorized access. Availability of enclosed auto transport may vary depending on your location and the transport company. While it may be more commonly found in major cities or transportation hubs, reputable car transport companies often offer enclosed transport services nationwide. As for pricing, enclosed auto transport tends to be more expensive than open transport due to the added protection and specialized handling it provides. The cost is influenced by factors such as the distance, route, vehicle type, and any additional services requested. However, the peace of mind and the preservation of your valuable vehicle make enclosed auto transport a worthwhile investment for those seeking the highest level of care and protection during transportation.
Vehicle Protection Enclosed car transport ensures that your exotic or luxury car is shielded from the elements, including rain, snow, dust, and road debris. The enclosed trailer provides a barrier against any potential damage that could occur during transit, such as scratches, dings, or paint chips.
Enhanced Security Enclosed trailers offer superior security compared to open carriers. The enclosed environment helps to deter theft and unauthorized access to your valuable vehicle. The trailers are often equipped with advanced security features, such as GPS tracking systems, alarm systems, and secure locking mechanisms.
Reduced Risk of Damage The enclosed trailer's design and construction minimize the risk of your car getting damaged during transportation. The vehicles are loaded onto the trailer using specialized ramps, ensuring a smooth and gentle process. Additionally, the trailers are equipped with soft tie-downs and padding to prevent any movement or contact between vehicles, reducing the likelihood of scratches or dents.
Privacy and Confidentiality Enclosed car transport offers privacy and confidentiality for your valuable vehicle. The enclosed trailer conceals the contents from public view, providing an added layer of privacy and protection. This is especially beneficial if you're transporting a high-profile or collectible luxury car and prefer to keep it discreet.
Peace of Mind Choosing enclosed car shipping for your exotic or luxury car provides peace of mind. You can have confidence that your vehicle is being transported in a secure and controlled environment, handled by experienced professionals who specialize in transporting high-value automobiles. The added level of care and attention given to your vehicle throughout the process gives you peace of mind that it will arrive in pristine condition.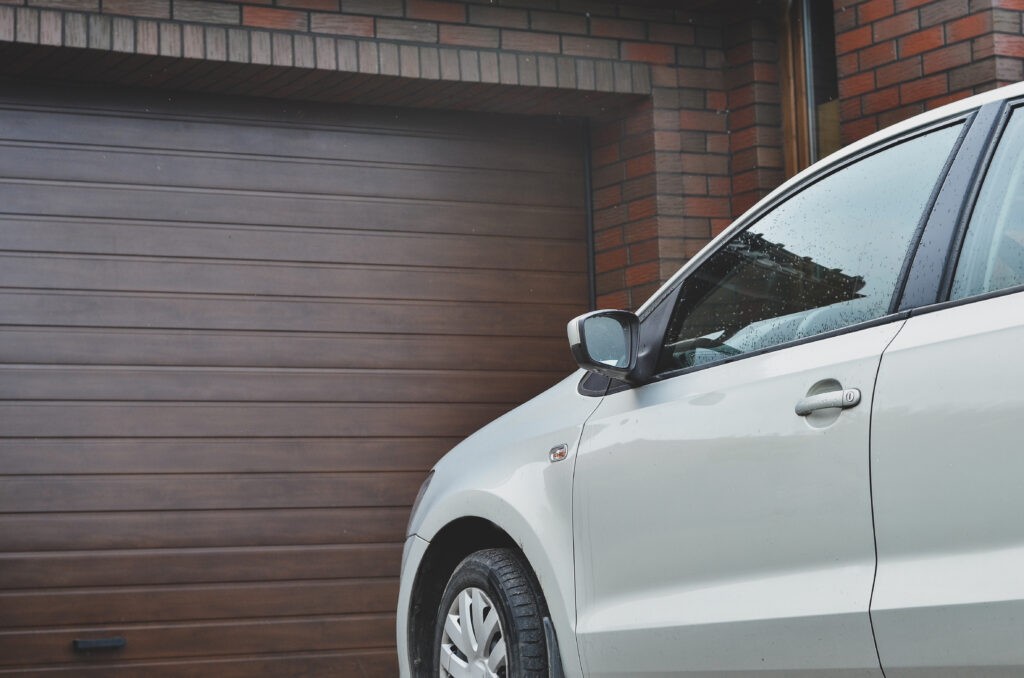 Door-to-Door Car Delivery Service Near Me
Looking for convenient and affordable auto transport? Our door-to-door auto transport service is the ideal solution. With door-to-door service, your vehicle is picked up from your specified location and delivered directly to your desired destination, saving you time and effort. The benefits of door-to-door auto transport are numerous. It provides convenience, eliminating the need to transport your vehicle to a terminal or drop-off point. Our service is widely available, with coverage across the country. When it comes to pricing, door-to-door transport can often be more affordable than you might expect. Plus, we offer competitive and cost-effective pricing options, ensuring you get the convenience of door-to-door service without breaking the bank. With our efficient and secure transport process, you can enjoy peace of mind knowing your vehicle will be handled with utmost care.
Convenience With door-to-door auto transport, the car transport company comes to your doorstep or a designated location to collect your vehicle. This eliminates the need for you to drive your car to a terminal or drop-off point, saving you time and effort. It provides a hassle-free experience, especially if you have multiple vehicles or if the pickup or delivery location is not easily accessible.
Time-saving Door-to-door service ensures that your vehicle is picked up and delivered directly to your desired locations, eliminating the need for you to arrange transportation to and from a terminal. This can be particularly beneficial if you have a tight schedule or if you're unable to personally drop off or pick up the vehicle due to other commitments.
Reduced Mileage and Wear By opting for door-to-door auto transport, you can avoid putting unnecessary miles on your vehicle. Instead of driving long distances yourself, the car is transported on a carrier, minimizing wear and tear on the tires, engine, and other components. This is especially important for preserving the condition and value of luxury, vintage, or collectible vehicles.
Safety and Security Door-to-door auto transport provides added safety and security for your vehicle. Professional car transport companies use specialized carriers and experienced drivers to transport your vehicle, ensuring it is handled with care. The vehicles are secured and protected during transit, reducing the risk of damage or theft compared to driving it yourself or using alternative methods of transportation.
Insurance Coverage Reputable car transport companies provide insurance coverage for the vehicles they transport. With door-to-door auto transport, your vehicle is typically covered by the transport company's insurance policy during transit. This provides you with peace of mind knowing that your vehicle is protected against potential damages that may occur during transport.
Personalized Service Door-to-door auto transport often offers personalized service tailored to your specific needs. You can communicate with the transport company to arrange convenient pickup and delivery times. Additionally, you can discuss any special requirements or concerns regarding the transportation of your vehicle, ensuring a customized experience.
Tracking and Communication Many car transport companies provide tracking services that allow you to monitor the progress of your vehicle during transit. You can stay informed about the estimated delivery time and have clear communication with the transport company throughout the process.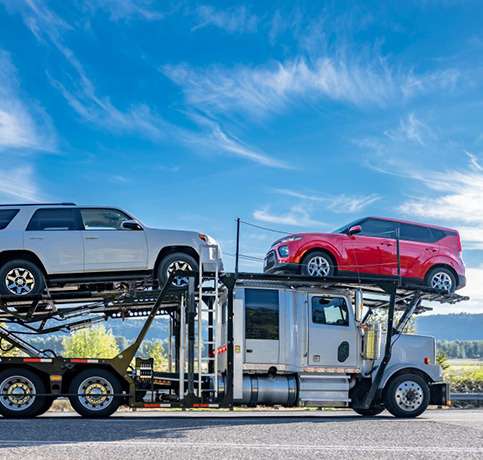 Florida car transport to a different state
Transporting your car to a different state offers several benefits, including the convenience of not having to drive it yourself and the potential to save money. When you choose to ship your car instead of driving it, you eliminate the stress and fatigue associated with long-distance driving. This is especially beneficial for individuals who prefer to avoid the wear and tear on their vehicle or those with time constraints. Additionally, shipping your car can be a more cost-effective option compared to fuel expenses, potential lodging costs, and wear and tear on the vehicle during a long road trip. It also saves you time that can be better utilized for other important aspects of your move. By entrusting your car to professional car transporters, you can have peace of mind knowing that your vehicle will be safely and efficiently transported to your desired destination, allowing you to focus on settling into your new location.
Convenience: Driving a car long distances can be tiring and time-consuming. By using a car transport company, you can have your car transported while you fly or take another form of transportation. This can save you time and energy, and allow you to arrive at your destination refreshed.
Cost-effectiveness: Depending on the distance of the transport and the cost of fuel, it may be more cost-effective to use a car transport company rather than driving the car yourself.
Safety: Professional car transport companies have the experience and equipment to handle the transport of your car safely. They use sturdy, high-quality carriers or trailers to transport vehicles, and ensure that all vehicles are properly secured to prevent them from moving or shifting during transport.
Insurance coverage: Your vehicle is fully insured bumper to bumper during transport. This can provide peace of mind and financial protection in case of any damage or accidents during transport.
Most popular destinations to & from Florida
| FROM | TO | Transit Time |
| --- | --- | --- |
| Florida | Georgia | 1-2 Days |
| Florida | North Carolina | 2-3 Days |
| Florida | Texas | 4-5 Days |
| Florida | Virginia | 2-3 Days |
| Florida | South Carolina | 1-2 Days |
| New York | Florida | 3-4 Days |
| Tennessee | Florida | 2-3 Days |
| Pennsylvania | Florida | 3-4 Days |
| California | Florida | 5-7 Days |
| Ohio | Florida | 3-4 Days |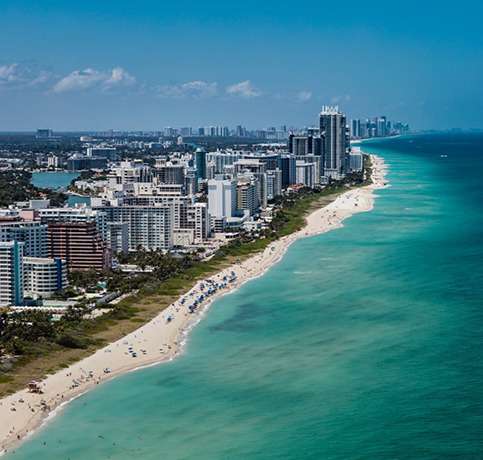 Tips for moving & transporting to Florida
Florida is a popular state in the United States known for its warm weather, beautiful beaches, and attractions such as Disney World and Universal Studios. It is no surprise that many people choose to move to Florida for a variety of reasons, such as work, retirement, or just a change of scenery. Whether you are a first-time mover or considering a move to Florida, this article will provide you with tips and benefits to help make your transition as smooth and enjoyable as possible.
Tips for Moving to Florida:
Research the different areas: Florida is a large state with a variety of cities, suburbs, and rural areas. Consider factors such as cost of living, job opportunities, and climate when choosing a location.
Plan for the heat: Florida can get very hot and humid, especially during the summer months. Make sure to pack accordingly and invest in air conditioning for your home.
Get to know the state: Florida is known for its beaches, theme parks, and nightlife. Take advantage of these attractions, but also explore the state's unique culture and history.
Prepare for hurricanes: Florida is in a hurricane-prone area, so it's important to have a plan in case of a storm. Make sure to stock up on supplies and have a safe place to go during a storm.
Benefits of Moving to Florida:
Great weather: With an average temperature of 70°F, Florida is a great place to enjoy the outdoors all year round.
Affordability: Compared to other states, Florida has a lower cost of living and property taxes.
Diverse job opportunities: Florida is home to many industries, including tourism, finance, and healthcare.
Rich cultural experiences: With a mix of retirees, tourists, and locals, Florida is a melting pot of cultures and traditions.
Endless recreation: With its many beaches, theme parks, and natural attractions, Florida offers endless opportunities for recreation and entertainment.
In conclusion, moving to Florida can be a great opportunity for a new start. By doing your research, preparing for the heat and hurricanes, and taking advantage of the state's many benefits, you can make the most of your time in the Sunshine State.
What determines Florida car transport cost?
"How much does car shipping cost?" is an often asked question when it comes to auto transport. Whether you're moving, temporarily relocating, or buying a vehicle from out-of-state. It is important to know what factors go into car shipping prices. Expect to pay less if you are flexible about when your vehicle will be picked up and delivered. If you need your vehicle picked up by a certain date or need expedited delivery, expect your rate to be higher. Distance is the biggest factor when calculating a car shipping quote. Longer distances equate to a higher auto transport rate, but lower cost per mile. While shorter distances will cost you less, the cost per mile is more.
Florida car registration steps
Here are the steps for registering a car in Florida:
Go to your local county tax collector's office or a Florida DMV location.
Provide proof of ownership for your vehicle, such as the title or bill of sale.
Provide proof of Florida insurance for your vehicle.
Provide your Florida driver's license or identification card.
Pay the applicable fees for registration and any taxes.
Complete any necessary paperwork, such as a registration application or title transfer.
Keep in mind that you will need to register your vehicle within 30 days of becoming a Florida resident or within 10 days of purchasing a vehicle. If you have recently moved to Florida and have a vehicle that is registered in another state, you will need to obtain a Florida driver's license and register your vehicle in Florida before your out-of-state registration expires.
It is also important to note that you will need to renew your vehicle registration annually in Florida. You will receive a renewal notice in the mail before your registration expires, and you can renew either online, by mail, or in person at a tax collector's office or DMV location.
Auto transport frequently asked questions
The length of time it takes to transport a vehicle will depend on a few factors, including the distance it needs to be shipped, the shipping method, and the availability of carriers. On average, it can take anywhere from a few days to a week or more to ship a vehicle across the country. Shipping a vehicle a shorter distance may take only a few days.
Yes, we request your precise pickup and delivery destinations; if the carrier can arrive at those locations without any trouble, they will. However, if the addresses you provide us with are not easily accessible for a multi-car carrier, you will need to coordinate a meeting place with the driver at a nearby spot where the carrier can enter and exit safely.
Yes, vehicles are covered by insurance up to $250,000 for open carriers and up to $1,000,000 for enclosed carriers. Your car is completely covered by insurance in case any damage occurs during transport.
Yes and No, during pick-up and delivery you or someone designated by you must be present to inspect the condition of the vehicle and sign the bill of lading.
We advise scheduling your vehicle transfer a week in advance so that we can better accommodate your pickup and delivery needs. If you require expedited auto transport, we offer those services.
No, all costs of transporting your vehicle are included in our quote.
Auto transport from across the states
Florida most popular cities for auto transport
Serving the Jacksonville
metropolitan area
Atlantic Beach
Fernandina Beach
Green Cove Springs
Jacksonville Beach
Jacksonville
Keystone Heights
Macclenny
Neptune Beach
St. Augustine Beach
St. Augustine
Serving the Tampa Bay
Area
Tampa
St. Petersburg
Clearwater
Lakeland
Riverview
Brandon
Spring Hill
Serving the Greater Orlando 
Area
Orlando
Kissimmee
Sanford
Alafaya
Altamonte Springs
Apopka
Azalea
Azalea Park
Buenaventura Lakes
Casselberry
Clermont
Celebration
Conway
Daytona Beach
DeBary
Deland
Deltona
Doctor Philips
Eustis
Fairview Shores
Four Corners
Goldenrod
Horizon West
Hunter's Creek
Lake Butler
Lake Mary
Lockhart
Longwood
Maitland
Meadow Woods
Mount Dora
Oak Ridge
Ocoee
Ormond Beach
Oviedo
Pine Castle
Pine Hills
Poinciana
Saint Cloud
Southchase
Tavares
University
Wekiva Springs
Winter Garden
Winter Park
Winter Springs
Serving the Miami
metropolitan Area
Miami
Hialeah
Fort Lauderdale
Pembroke Pines
Hollywood
Miramar
Coral Springs
Miami Gardens
Pompano Beach
West Palm Beach
Davie
Boca Raton
Sunrise
Plantation
Miami Beach
Deerfield Beach
Boynton Beach
Lauderhill
Doral
Homestead
Car Transport Services in
Lake County, FL
Clermont
Eustis
Fruitland Park
Groveland
Leesburg
Mascotte
Minneola 
Mount Dora
Tavares
Umatilla
Astatula
Howe in the Hills
Lady Lake
Montverde
Altoona
Astor
Ferndale
Four Corners
Lake Kathryn
Lake Mack Forest Hills
Lisbon
Mount Plymouth
Okahumpka
Paisley
Pine Lakes
Pittman
Silver Lake
Sorrento
Yalaha
Auto Transport Services in Miami
Zip codes: 33101, 33125, 33127, 33128, 33129, 33130, 33131, 33132, 33136, 33137, 33139, 33145.

Car Hauling Services in Tampa
Zip codes: 33602, 33603, 33605, 33606, 33607, 33609, 33611, 33615, 33616, 33620, 33621, 33629, 33634, 33635.

Auto Shipping Services in Orlando
Zip codes: 32801, 32803, 32808, 32811, 32814, 32827, 32835.

Car Transport Services in St. Petersburg
Zip codes: 33701, 33703, 33704, 33705, 33710, 33712, 33713, 33715.

Car Towing Services in Hialeah
Zip codes: 33010, 33012, 33013, 33016, 33018.

Auto Transport Services in Port St. Lucie
Zip codes: 34953, 34983, 34984, 34986, 34987.

Car Transport Services in Tallahassee 
Zip codes: 32301, 32303, 32304, 32305, 32308, 32309, 32310, 32311, 32312, 32317, 32399.

Auto Shipping Services in Cape Coral
Zip codes: 33903, 33904, 33909, 33914, 33990, 33991.

Car Shipping Services in Fort Lauderdale
Zip codes: 33301, 33304, 33305, 33306, 33308, 33309, 33319, 33334.
Car Shipping Services in Pembroke Pines
Car Shipping Services in Hollywood
Zip codes: 33020, 33021, 33023.
Car Shipping Services in Gainesville
Zip codes: 32601, 32603, 32605, 32606, 32607, 32608, 32609, 32612, 32641.
Car Shipping Services in Gainesville
Zip codes: 32601, 32603, 32605, 32606, 32607, 32608, 32609, 32612, 32641.
Car Shipping Services in Miramar
Zip codes: 33025, 33027, 33029.
Car Shipping Services in Coral Springs
Zip codes: 33065, 33071, 33076.
Car Shipping Services in Lehigh Acres
Zip codes: 33936, 33972, 33973, 33974, 33976.
Car Shipping Services in Palm Bay
Car Shipping Services in Clearwater
Zip codes: 33755, 33759, 33761, 33763, 33764, 33765, 33767, 34695.
Car Shipping Services in West Palm Beach
Car Shipping Services in Brandon
Zip codes: 33510, 33527, 33584, 33594, 33619.
Useful websites for Florida
Visit Florida: This is the official tourism website for the state of Florida, with information on attractions, events, and vacation planning.
Florida Department of Transportation: This website provides information on road closures, construction projects, and transportation options in Florida.
Florida State Parks: This website lists all of the state parks in Florida, with information on hiking trails, camping, and recreational activities.
MyFlorida.com: This is the official website of the state of Florida, with information on government services and programs.
Florida Division of Emergency Management: This website provides information on emergency preparedness and response in Florida, including hurricane updates.
Let Us Safely Transport Your Vehicle